Transition
Transition to Great Oaks School and College
Information page for Families transitioning to Great Oaks School and College
Transition to Year 7 Updated May 2023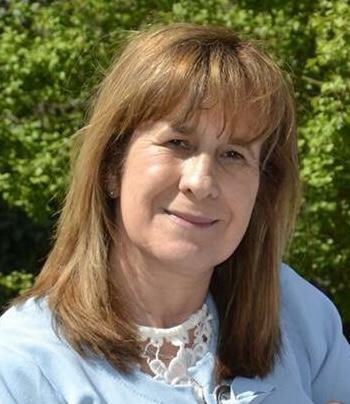 My name is Ilda Ourique. I am the Year 7 Pathways Manager.
We are all looking forward to meeting the young people and welcoming them to our school.
At Great Oaks School we understand and acknowledge that transitioning from primary to secondary school can be an anxious and stressful time for both students and parents and especially so, for students with additional needs. We aim to make this transition as stress free as possible for students and for parents.
We have organised a few transition sessions for your child to visit our school.  These will be held on the following dates:
Monday 12 June and Monday 17 June.  These will be short visits where your child will have the opportunity to look around the school, meet other students and meet with staff.  Your child's primary school has been informed and they will liaise with you.
 Staff from Great Oaks will be visiting your child at their primary school.  We will speak with staff who know your child well to enable us to make the right decision regarding your child's class from September.  
Your child will also be attending a full day transition session (from 10 am to 2 pm) on Friday 7 July . The aim of this session is to allow your child to spend time getting to know their staff and class mates.  We will be sending letters home with more details.
We will be holding a Parents' Evening for all new parents on Monday 10 July from 6pm to 8pm.  This will give you the opportunity to meet with your child's teacher, purchase school uniform and to ask any questions you may have.  Looking forward to meeting you all.
If you have any queries regarding the transition from primary school to Great Oaks, please do contact the school or e mail me on:  ildaourique@greatoaks.school
We are all looking forward to meeting the young people and welcoming them to our school.
Great Oaks Virtual Tour
A tour of the school by Year 7s for new pupils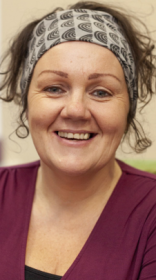 Transition to Great Oaks College
My name is Jo Read and I am the Deputy Head for Solent Special Education Trust, leading on the Post 16 provision.
Transition into College can be an anxious time for both students and families and especially so, for students with additional needs. It is also an exciting time and the next step in the journey towards adulthood. At Great Oaks we have a comprehensive transition programme. Students and families have already been visiting the Farm and the school based provision for coffee mornings and open events. We meet with the teachers and teams from the previous school to get as much information as possible to ensure that we are familiar with the young person and are able to place the student in an appropriate class and that they have everything they need to make their time with us successful. Visits to college are scheduled where students come in for short visits with a member of their current school staff. All students will receive a welcome booklet with photos of all of the team and the site.
Given the current circumstances, we may have to make some alterations to our Transition programme. However, we will aim to make the transition into Great Oaks College and Post 16 as stress free as possible for all students and families and will be working with you over the next few months to ensure that this is the case.
There is lots of information about the College on our Great Oaks College webpage
Please keep looking at our website for updates. If you have any concerns or questions please do not hesitate to e mail me: Jo.allen@sset.uk
Welcome To Great Oaks College
At Great Oaks we...
Inspire
At Great Oaks we...
Support