Safeguarding
Great Oaks School demands and expects safeguarding to be at the forefront of all practice within our schools.  We consider the safety and well-being of our students and staff to be the highest priority.
If at any time during your visit to any of our schools sites, if you have any concerns about a student you encounter, you should report this to a member of the safeguarding team immediately or email: safeguarding@greatoaks.school  
Our Designated Safeguarding Lead is Grace Kent (Assistant Head)  
Here is the Safeguarding Team at Great Oaks School.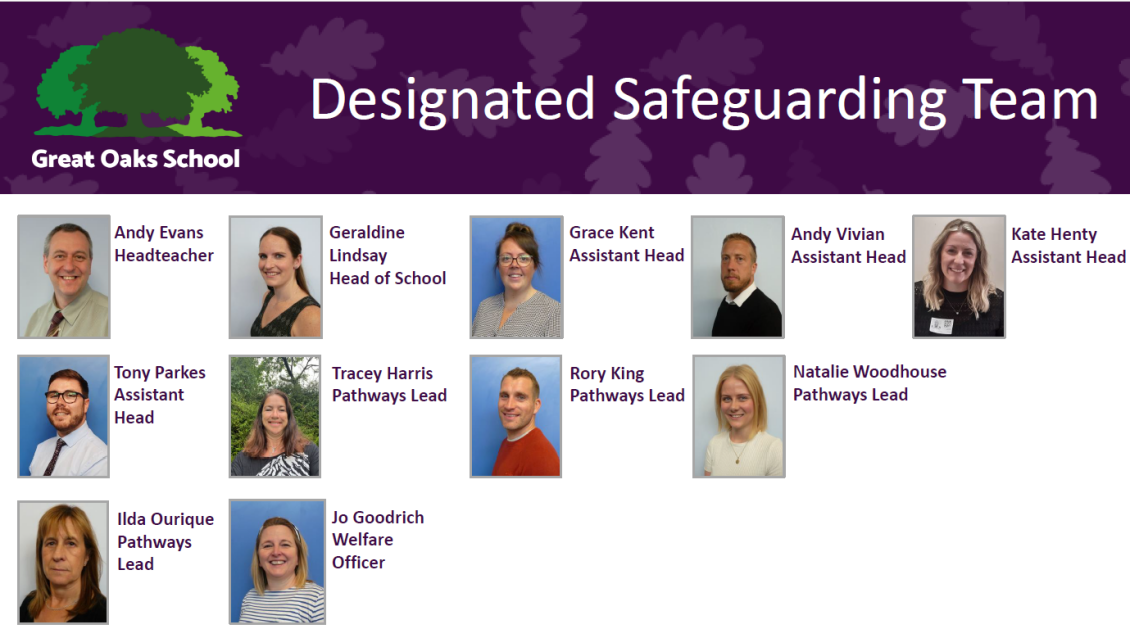 At Great Oaks we...
Inspire
At Great Oaks we...
Support